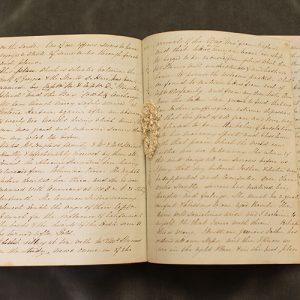 Global
By: Arvin Joaquin
August 4, 2017
Various media outlets reported on the earliest known account of British Columbia by an English woman, which was acquired by UBC Rare Books and Special Collections.
Dr. Jean Barman, a professor emerita in UBC's department of educational studies, told Global "this journal is a gift to all Canadians."
UBC librarian Melody Burton told CBC Radio's Early Edition that the book is "quite different because it is a different perspective. She's a woman — so many of the passages are about her and her experiences."
An excerpt from the journal was published in MonteCristo Magazine.
Link to full text.
Story via UBC News.