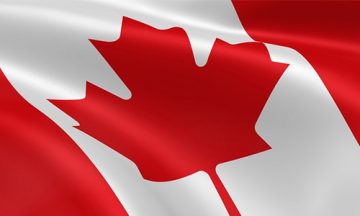 When: Friday, March 17, 2017 | 4:30 p.m. – 6:00 p.m.
Where: Engineering, Management and Education Building, Room 0252, UBC Okanagan Campus, 3333 University Way
The UBC Okanagan Faculty of Education is proud to present, Oh Canada! The Art as a Space to Reimagine Canadian Identity with keynote speakers, Dr. Rita Irwin and Natalie NLeBlanc from UBC Vancouver.
RITA IRWIN
Professor at the University of British Columbia in the Faculty of Education and Distinguished Scholar at UBC (Vancouver campus), Dr. Rita Irwin and Natalie LeBlanc, will present how their research is utilizing the arts as a space to document and reimagine Canadian identity. Situated in an artist-in-residence initiative within the teacher education program at UBC, they will describe how art is providing an evocative artisitic-intellectual platform in which to reflect on the complexity of being Canadian as we approach Canada's 150th anniversary of confederation.
NATALIE LEBLANC
Natalie LeBlanc, Postdoctoral Research Fellow at UBC (Vancouver campus), will present her arts-based dissertation, In/Visibility of The Abandoned School: Beyond Representations of SchoolsClosure, a practice-led form of visual inquiry that investigated school closure in two ways: first, through a photographic practice that documented her experiences in and within schools; and second, through a site-specific installation performed with a closed school located in British Columbia, Canada in which a temporal site of exchange took place.