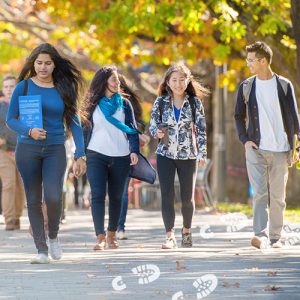 When: Tuesday, March 6, 2018 | 4:00 p.m. – 5:00 p.m.
Where: Meet outside the AMS Nest at the Grassy Knoll
Are you taking part in the 2018 Walkabout 9-week health and wellbeing challenge? Join us for the "Walkabout Walks" series and get in some social steps. A different theme and 1-hour route each week!
As a bonus, for every walk you take part in you'll be entered to win a free Fitbit Flex!
---
Scholarly Stroll
Discover opportunities to extend your learning with UBC Extended Learning! Meet outside of the NEST at the Grassy Knoll.