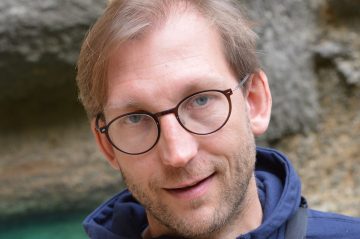 When: Monday, September 25, 2017 | 2:00 p.m. – 4:00 p.m.
Where: Ponderosa Commons, Room 2012, 6445 University Boulevard
The Department of Educational Studies (EDST) is pleased to invite you to a public research presentation by Visiting Scholar Dr. Pieter Verstraete (Assistant Professor, Centre for the History of Education, KU Leuven, Belgium).
Lately several authors have launched a rather loud plea for a quiet revolution in schools and other educational settings. Although these authors differ with regard to the particular aims they want to achieve as well as the tools needed in order to realize these, they share a common interest in the value of silence, quietness, listening and slowing down. In this presentation I want to explore the complex history of the role played by silence in the history of Western education. I especially will pay attention to the divergent politics involved in the divergent ways educators in the past have turned to silence. As a starting point for my historical analysis I will make use of the concept 'Educational soundscapes,' a term coined by the Canadian composer and environmentalist Murray Schafer who introduced and discussed the concept at length in his 1973 publication "The music of the environment." Taking Schafer's concept as a starting point will enable me to demonstrate how silence for a very long time mainly has been considered as the outcome of suppressive power constellations. In reference to the particular way educators like Maria Montessori thoroughly re-directed the political dimensions of silence and silent practices in e.g. the classroom I will question some of the current tendencies to reserve an important place for silence and quietness in schools. My historical analysis, nonetheless, will create opportunities to think about possible alternatives of how educational theory and practice can turn to silence without completely falling into the trap of subtle and contemporary ways of governing people.