July 9, 2018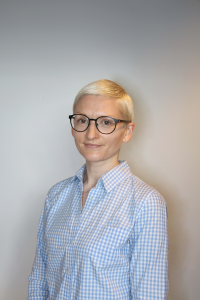 Please join us in congratulating Vanessa Smith on her appointment to the Manager of Professional Learning and Administration in Professional Development & Community Engagement (PDCE).
Originally from Vancouver, Vanessa finished her BA in English Literature at UBC before leaving for McGill University in the faculty of Education.  She now returns to us with a strong background in many essential university services including, Student Services, Financial Administration and Program Management.
With her most recent role as the Manager of Internships and Student Affairs Office at McGill, Vanessa oversaw the financial, personnel and business operations.  This will be a great asset to PDCE in her new role. As the new Manager of Professional Learning and Administration, Vanessa works closely with the Assistant Dean of PDCE and is responsible for the development and implementation and Administration for PDCE's Domestic cost-recovery programs.  She will also be direction all administrative functions for the unit.
We would also like to say thank you to Maggie Zustovic who provided exemplary service while she filled in temporarily as the Administrative Manager over the past two months.