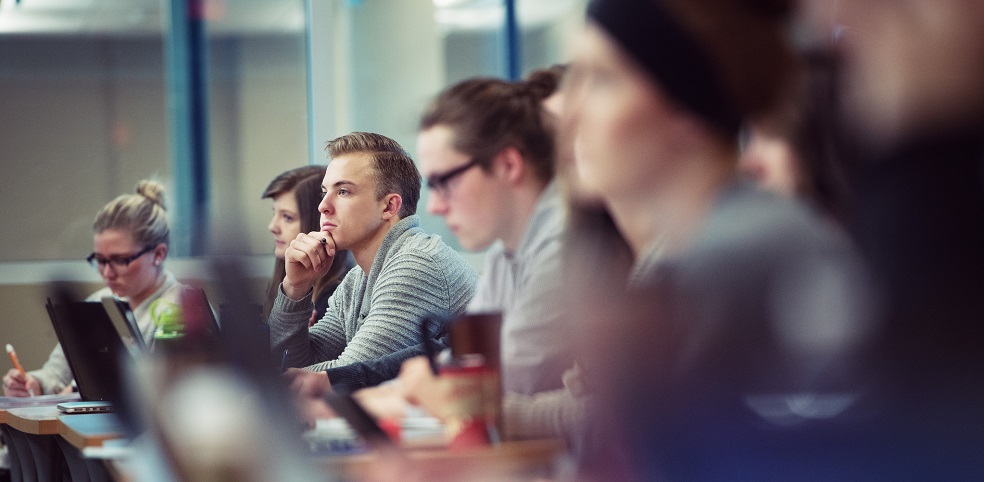 We asked, you answered!
In Fall 2016, we sent out a survey to learn what is important to alumni from the Faculty of Education in your teaching profession, what would be the most relevant and meaningful learning opportunity for you at this time. Based on the feedback, we've developed the 2017 Alumni's Choice Summer Institute.
Thank you to our alumni who shared their feedback and insights! We are very pleased to announce the:
2017 Alumni's Choice Summer Institute:
Teaching to Diversity – UDL & The New BC Curriculum
Dr. Jennifer Katz and Trevor Boehm
July 10 – 21, 2017 | UBC Vancouver
Today's classrooms reflect the diversity of a global world. This diversity means that students vary in what they already know, what they are ready to learn, the pace at which they are able to proceed through curriculum, and the level of adult support they require for success. Building inclusive learning communities requires that students see school as a place where they belong, are valued, and have something to contribute. The Three Block Model of Universal Design for Learning is an effective approach to classroom management, planning, instruction, and assessment that creates a compassionate learning community from K-12. It has been implemented in elementary, middle, and high schools across three provinces, and has been shown to increase student engagement, academic achievement, self-concept, respect for diverse others, prosocial behaviour, and teacher satisfaction and self-efficacy.
To learn more about this institute, and registration options, visit pdce.educ.ubc.ca/2017AlumniChoice
While professional learning in the area of inclusive education and supporting diverse learners was the number one request, the survey also highlighted needs in the following areas, *many of which will also be addressed in this course:
*Aboriginal Education
*New Curriculum
*Assessment
*Literacy
*Mental Health
*Inquiry
Environment & Outdoor Education
Language Acquisition
International Education & Immigrant Students
Using Technology in the Classroom
Many of the summer programs we are offering in 2017 (pdce.educ.ubc.ca/SummerLearning) respond to these other subject areas and are intended to provide a variety of options to address the current and emerging learning needs for you, our alumni, and for the teachers of British Columbia
We hope you will join us this summer to engage in a professional learning program that will make a difference for you, your teaching, and especially for your students. We know your learning changes the world.
Deepen and extend your learning and impact; bring a colleague!
Questions about the Summer Institute? Please contact pdce.educ@ubc.ca or 604 822 2013