When: October 16, 24, 25, 2018. | 12:00 pm – 02:00 pm
Where: Neville Scarfe Building, Room 1007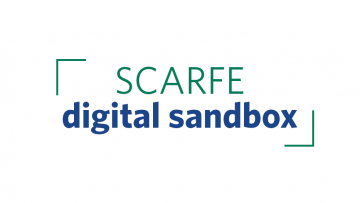 Learn about unplugged and digital modes of coding that can be integrated into your teaching practice. Learn what activities can scaffold your learners so they feel prepared (and you!) to tackle coding in various formats. We will be engaging in interactive activities, block coding, robotics, which can all lead towards programming language for javascript or python. This workshop will begin with a more directed approach but you are welcome to drop in later to explore at your own pace.
We will be holding three workshops on October 16, 24, & 26 from 12:00 – 2:00 pm. Some technologies we will be interacting with are Microbits, Ozobots, a Dash robot, Hour of Code, Tickle, and Scratch but surprises are always added.  We invite you to come downstairs to Room 1007 with your lunch and a friend; the workshops works on a drop-in basis so feel free to come in anytime you'd like. Registration is not required.
Click here to learn more about coding in the classroom.
Visit our website to view an up-to-date listing of our upcoming events/workshops as well as our vast resouce bank: http://scarfedigitalsandbox.teach.educ.ubc.ca/
If you have any questions, please feel free to contact us at scarfe.sandbox@ubc.ca