When: October 2, 3, 9, 2018 | 12:00 pm – 02:00 pm
Where: Neville Scarfe Building, Room 1007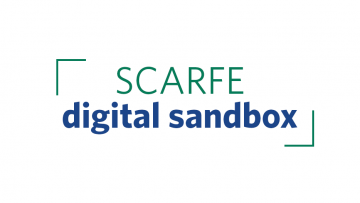 Explore and create your own personal narrative infused with digital technologies. Digital storytelling is sweeping through classrooms and this is an opportunity for you to bolster your professional pedagogical practices. Learn how to scaffold your learners so that they are able to confidently create their own multi-modal story using different hands-on applications and web extensions.
We are holding three workshops on October 2, 3, & 9 from 12:00 – 2:00 pm. In these workshops, you will be exploring tools for digital storytelling, such as: Sway, Storybird, Explain Evreything, Haiku Deck, as well as the use of a green screen.  We invite you to come downstairs to Room 1007 with your lunch and a friend; the workshop works on a drop-in basis so feel free to come anytime you'd like.
Click here to learn more about digital storytelling.
Visit our website to view an up-to-date listing of our upcoming events/workshops as well as our vast resouce bank: http://scarfedigitalsandbox.teach.educ.ubc.ca/
If you have any questions, please feel free to contact us at scarfe.sandbox@ubc.ca