When: Thursday May 30, 2019 | 07:00 pm – 09:00 pm
Where: Gerald McGavin UBC Rugby Centre Vancouver Campus 2661 Wesbrook Mall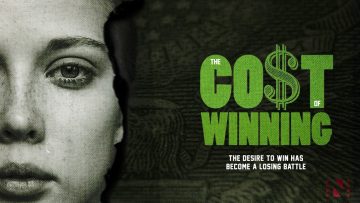 Why are more and more children dropping out of sports? — It's just not fun.
#UBCKIN and UBC Athletics invite you to attend a screening and discussion of the Cost of Winning, a documentary produced by UBC KINAlum, in the Faculty of Education, Matt Young and UBC football alum Atlee James. Aimed at educators, parents, athletes and coaches alike, the Cost of Winning takes a hard look at our obsession with developing elite young athletes, and the lingering effects this approach has on their long-term development.
The film includes appearances by UBC KIN Faculty members Dr. Shaunna Taylor (professor in sports psychology), who is featured in the documentary, and Dr. Maria Gallo (UBC assistant coach of women's rugby team and director/ prof in KIN's High Performance and Technical Leadership Coaching Program) , who will be facilitating the post-screening discussion.
Join us on May 30th, 2019, between 7PM- 9pm at the Gerald McGavin UBC Rugby Centre.
Light Snacks and Cash Bar
Article on Cost of Winning in Vancouver Sun
For more information on how to screen this film in your community, classroom or during an event,  or to receive resources and educational materials, visit the film's website.