Keynote Speaker at the Conference on Belonging for Educators and Parents.
Monday, August 14 - Wednesday, August 16, 2017
The conference focused on Diversity, EAL pedagogies, First Nations education strategies, Inclusion and working with Refugee students.
Dean Frank provided the opening keynote titled: Beyond the Celebration of Diversity: Taking Difference Into Account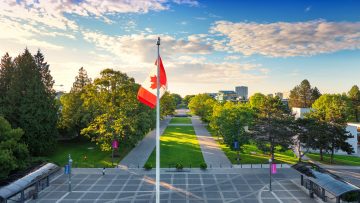 UBCO – HR Annual Retreat (UBCO Academic leaders)
Tuesday, August 22 & Wednesday, August 23, 2017
HR hosted an annual retreat for Okanagan's academic leaders. Dean Frank participated in a panel discussion on Best Practices for Progression through the Ranks along with Drs. Tettey, Sadiq, and DeLabio.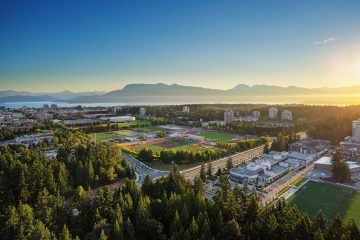 Brain Power for Life – Improve Your Mind as You Age
Thursday, August 24, 2017
The program featured Terry Small, BEd (Elem)'75, MA'84, nicknamed "The Brain Guy", who will be speaking on Active Brain for the Retired Lifestyle.
Scholar-Practitioner Conference
Monday, August 28, 2017
The Scholar-Practitioner Conference is an opportunity for participating educators to foster and enhance professional knowledge. Community educators, undergraduate and graduate students,and faculty, present their research and/or professional projects as a means to learn from one another, gain new perspectives, and dialogue critically and thoughtfully with colleagues about important issues in the field. At its core, the Scholar-Practitioner Conference is a teaching exercise oriented towards professional growth for all involved—from submitting proposals to preparing presentations, and engaging with others about issues and ideas.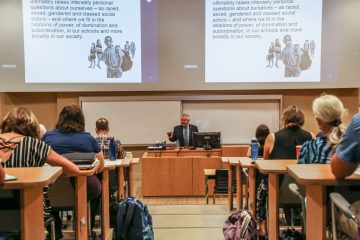 Luncheon for Dr. Helen Burt
Tuesday, August 29, 2017
Prof. Santa Ono hosted a luncheon to recognize Dr. Helen Burt's outstanding contribution as Vice-President, Research pro tem.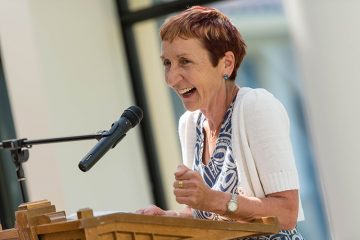 Faculty Orientation
Tuesday, August 29, 2017
This year, the focus was on, among other areas, initiatives for the Teacher Education Program in 2017/18, inclusive teaching practices, student wellbeing and First Peoples Principles of Learning. There was also opportunities for instructors and advisors to meet with elementary/middle years cohort leaders and multi-section course coordinators.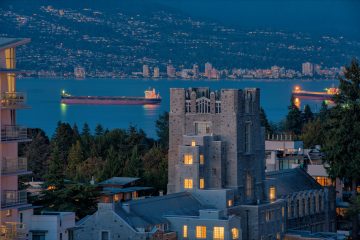 Conversations with the Dean: UBCO
Tuesday, August 29 & Thursday, August 31, 2017
A conversation concerning the possibility of a merger of the Faculty of Education Okanagan and the Faculty of Education Vancouver to the Faculty of Education UBC.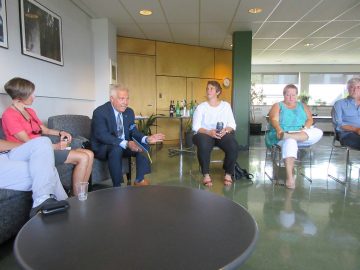 UBC Strategic Planning session
Wednesday, August 30, 2017
UBC needs to revisit its goals and priorities to reflect our changing world. We now have an opportunity to set the course for the next 25 years, to take an outstanding university and make it even better.
The President's office established a Steering Committee, which plays a key role in this strategic planning process. In early spring, the committee considered all of the comments received to date and identified eight draft strategic priorities, which we invited feedback on through an online survey and series of open house events in March and April.
The discussion continued at the August 30, 2017 planning committee meeting.