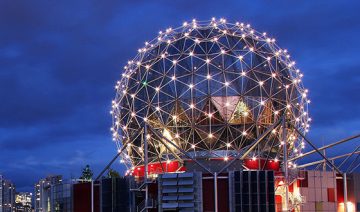 You and your family are invited to join Alumnus Ms.Martina Seo, BEd '09, MET '17,who competed on the Amazing Race Canada, Heroes Edition, for a fun-filled Family Day at Science World at Telus World of Science!
The morning program will include a continental breakfast, coffee, tea, and juice and, after a few opening remarks, kids will have a chance to create their own storybooks with Dr. Kathryn Shoemaker, award winning author of four published books, and award winning illustrator of another forty-one children's books!
All attendees will also get a free pass to attend the OMNIMAX® Theatre show of the day. Faculty of Education events will end at 9:30 a.m. but attendees will have a full day's pass at Science World to enjoy.
We certainly hope to see you there for a day of fun, learning, and (most importantly) family!
Date: Monday, February 18th, 2019
Time: 8:00 a.m. – 9:30 a.m.
Location: Science World at Telus World of Science | 1455 Quebec St, Vancouver, BC| map
Thank you for coming to our event! Please click here if you want to see the pictures!