When: Friday, October 25, 2019 | 08:00 am – 04:30 pm
Where: Magee Secondary School, 6360 Maple St.,Vancouver, BC V6M 4M2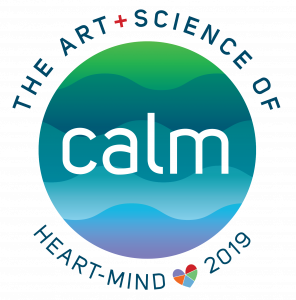 Taking place each year in Metro Vancouver, Canada, the Heart-Mind Conference presents thought-leaders, scientists, educational professionals, and experts in early learning and child development. Through engaging talks and experiential activities, the conference shares practical strategies and translates knowledge about Heart-Mind well-being for educators, parents, health and social workers, sports and recreation leaders, and policy makers – all those who teach and care for children and youth.
The aim of our annual Heart-Mind conference is to give the adults who care for children the tools and strategies they need to help those children, and themselves, thrive. These tools are supported by scientific evidence and can be used in the classroom, at home and in the community – in any learning environment for young people.
Heart Mind 2019: The Art and Science of Calm features the latest science and practice related to cultivating calm and balance in our lives – at home, school and in our community. In this one-day experiential conference, presenters will explore evidence-informed ways to support children and youth in a fast-paced world and share practical strategies that fit into our daily routines to reduce stress and promote well-being.  Participants will experience the calming effects of mindfulness, nature, music, Indigenous knowledge, human connection, and more, while connecting with like-minded and like-hearted people. Learn, laugh and be calm!
Maria LeRose returns as Conference Moderator. Keynote presenters include Marc Brackett, Carl Honoré, Susan Kaiser-Greenland, Kimberly Schonert-Reichl, Lorna Williams, and Scott Sampson.
Presenter Bios:
Carl Honoré, bestselling author of In Praise of Slow: Challenging the Cult of Speed. As the global voice of the Slow Movement, Carl's TED talk on the benefits of slowing down has been viewed three million times, delivering the powerful message: To thrive in a fast world, you have to slow down.
Dr. Scott Samson, President and CEO of Science World British Columbia in Vancouver. A passionate advocate for connecting people with nature, Scott is the author of How to Raise a Wild Child: The Art and Science of Falling in Love with Nature, and the host of the Emmy-nominated PBS television series, Dinosaur Train.
Dr. Marc Brackett, founding director of the Yale Center for Emotional Intelligence, Child Study Center professor at Yale University, and author of Permission to Feel. The lead developer of RULER, an evidence based social and emotional learning approach used by over 2,000 schools, Marc regularly consults on best practices for emotionally intelligent training and product design.
Susan Kaiser Greenland, an internationally recognized leader in teaching mindfulness and meditation to children, teens, and families. The author of The Mindful Child and Mindful Games, Susan has played a foundational role in making mindfulness practices developmentally appropriate for young people.
Dr. Lorna Williams, Director of Aboriginal Education at UVIC, and Canada Research Chair in Indigenous Knowledge and Learning. As an Indigenous educator and language specialist, Lorna has a 50 year legacy of promoting, restoring, and saving Indigenous knowledge and language at regional through global levels.
Dr. Kim Schonert-Reichl, an Applied Developmental Psychologist, Professor in the Faculty of Education, and Director of the Human Early Learning Partnership at UBC. Kim is a world renowned expert in the area of social emotional learning who researches the processes that foster in children empathy, compassion, and resiliency.
Maria LeRose, moderator of Heart-Mind 2019 The Art & Science of Calm, is an award-winning television producer and interviewer. An Adjunct Professor in the Faculty of Medicine at UBC for over 17 years, Maria holds an MA in Education with a concentration on social and emotional learning. As a communications and education consultant, Maria designs and moderates large scale learning events.