When: Monday, October 28, 2019 | 09:30 am – 12:00 pm
Where: Michael Smith Laboratories Faculty of Science Lecture Theatre Room 102, 2185 East Mall, V6T 1Z4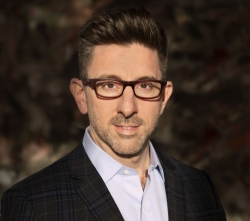 We are excited and honoured to host Marc Brackett, founding director of the Yale Center for Emotional Intelligence and professor in the Child Study Center, Yale School of Medicine at Yale University, for our October HELP Talks.
Dr. Brackett's presentation will focus on educating emotional intelligence for school-aged children, with specific reference to his new book, Permission To Feel: Unlocking the Power of Emotions to Achieve Optimum Well-being and Success.
Emotions matter. They inform our thinking and decisions, the quality of our relationships, our physical and mental health, and our creativity and everyday performance. What we do with our emotions is especially important. Dr. Brackett's presentation will (1) inspire a new mindset around the power of emotions to transform our lives, (2) teach participants five key emotion skills, known as the " RULER" skills, and (3) provide innovative strategies for developing emotion skills so that emotions help, rather than hinder, our well-being and success at home, school, and work.
Book sales and signing will be held after the talk. We look forward to seeing you October 28th. Please RSVP to eri.kikuchi@ubc.ca.
Bio and Additional Resources
Bio
Dr. Brackett's appearance on Good Morning America
Dr. Brackett's apperence on PBS' Amanpour & Co
* Please note the venue has changed. This event is no longer being held in the Clyde Hertzman Boardroom. Please join us in the Michael Smith Laboratories Lecture Theatre, Room 102 .