January 30, 2018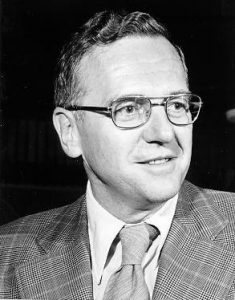 We are deeply saddened to learn that Dr. Gordon R. Selman died on January 24, 2018. For his entire career, Gordon Selman was a committed adult educator. He contributed to the development of adult education in Canada as a social movement with a distinctive focus on citizenship and preparing people to take an active role in shaping their communities and their country. Gordon made significant contributions to UBC. He worked with UBC's Extension Department for ten years (1964 – 1974) and was the Director from 1967 to 1974. During that time he also served as assistant to the President for three years. From 1974 until his retirement in 1992, Gordon was a professor in the Adult Education program. He authored numerous articles and several books, mostly focused on the distinctive contributions of Canadians to the practice of adult education. With colleagues Paul Dampier and Michael Cooke, as well as his son Mark, Gordon wrote The Foundations of Adult Education in Canada, still a staple of many courses and programs.
He was involved in founding or leadership roles in a number of significant organizations including the Vanier Institute of the Family, the Vancouver Branch of United Nations Association of Canada, Canadian Association for Adult Education, Canadian Delegations to UNESCO, and the boards of the Open Learning Agency and the Carold Institute. His work was honored in many ways, including with two honorary degrees, from Open University and St. Francis Xavier University. He was much loved by fellow members of these organizations and by students. His gentle and often self-deprecating humour, his loyalty, and his respectful approach to all he encountered resulted in many relationships that have lasted through the decades.
A quiet and reserved man, Gordon had a number of passionate interests, many of which were lifelong. These include the novels of Joseph Conrad, Shakespeare, anything to do with Oliver Cromwell, the music of Ella Fitzgerald, Sidney Bechet, and many other jazz musicians, as well as spending time with family and friends on Bowen Island which was a centre for family life for almost 60 years. Gordon was committed to family. We extend our sympathies to his wife Mary and their three children, Mark, Jan and Julia and their families including five grandchildren and four great grandchildren. Many who came into contact with Gordon were deeply shaped by his values and the example he set in terms of thoughtful engagement and quiet commitment to the causes he cared about. His quiet warmth and deep affection was felt by all.
Donations in his memory may be directed to the Gordon Selman Fund that supports adult education students at UBC: www.support.ubc.ca/selman-award or call 604.827.4111.