Bachelor of Education International Baccalaureate (IB) Program, Bachelor of Education UBC Teachable Subject: German Concentration in English
Why did you choose to study your program?
I have experienced teaching internationally and was interested in the philosophies of the IB Program. I was abroad in South Korea when I submitted my application and was thrilled to hear back from the program. I have a passion for teaching languages and literature and was eager to teach at home in Vancouver, BC.
Why did you choose UBC?
I attended UBC for my undergraduate degree and fell in love with the beautiful campus. I met amazing professors and peers that I still keep in contact with and learned a lot from my experiences in student clubs and classes. UBC is also one of the few universities that offers the IB program, which I was interested in teaching.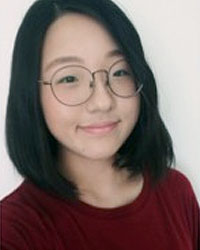 Connect on social media: