When: Tuesday, June 5, 2018 | 02:00 pm – 03:30 pm
Where: Ponderosa Commons, Room 2012, 6445 University Boulevard.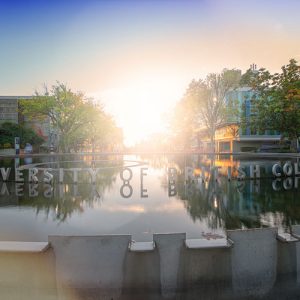 Dr. Richard Sallis from University of Melbourne will be hosting a research talk titled Arts-Based Research and Teacher Candidateson Tuesday, June 5th during 2:00 PM – 3:30 PM at Ponderosa Commons Oak House, Room 2012 (Multipurpose Room). All are welcome.
Abstract:
In this combined research talk and workshop, Dr. Richard Sallis will share snapshots of his work as an arts-based education researcher. In particular, he will discuss how he transforms research data and findings into research-based theatre texts and subsequently forms of performance. Richard's research-based theatre work is primarily focused on the experiences of in-service teachers, pre-service teachers, and public school students. He will share his latest work, which looks at the experiences of non-Australian teacher candidates who have come to Australia for their teacher training. What are their experiences like and how can drama help them to better communicate and better understand Australian culture? The workshop will also offer opportunities for participants (who wish) to experiment with their own performative forms of research, and examine and discuss some of the challenges and tensions involved in this process.
About Dr. Richard Sallis:
Richard Sallis (B.Ed, M.Ed, PhD) is a senior lecturer in drama/theatre and research in Education at The University of Melbourne. He has a background in the performing arts and Theatre for Young People. Richard is a former President of Drama Australia and the current Director of Publications, for the International Drama/theatre in Education Association. He has a particular interest in arts-based research and ethnodrama/performed research. His research-based plays are based on his investigations into: gender/sexualities and schooling; drama/theatre education, the education of pre-service teachers, transnational education and the cultural influences on teaching and learning. He is currently co-editing a book that explores innovative drama research practices Drama Research Methods, Provocations of Practice (in press).