When: Monday, September 24, 2018 | 11:30 am – 01:30 pm
Where: Ponderosa Oak House lobby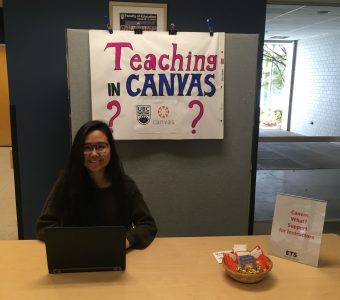 Teaching a course in Canvas this semester and need help? Get instant help at Lunchtime Canvas Crunch! ETS's technology rovers will be available every day in the Ponderosa Oak House lobby to answer your questions. We even have a fun questionnaire to test your Canvas knowledge and help you learn something new.
Date: September 24-28
Time: 11:30 am – 1:30 pm
Location: Ponderosa Oak House Lobby