When: Wednesday, October 10, 2018 | 12:00 pm – 01:30 pm
Where: Neville Scarfe Building, Room 1007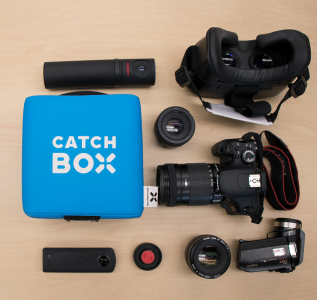 Media can enhance your teaching, and there are many tools and resources available to help you produce the best content. The Media Production Showcase is an opportunity for faculty, staff and students to see the types of media production available for teaching, and try it out for themselves. This year we are showcasing technology from a microphone you can throw called CatchBox to virtual reality with the Emerging Media Lab. Check out ETS's website for a list of all the featured media production tools.
Event Details
Date: October 10
Time: 12:00 pm – 1:30 pm
Location: Neville Scarfe Room 1007