When: Wednesday, November 21, 2018 | 11:30 am – 12:30 pm
Where: UBC Life Building - Room 1504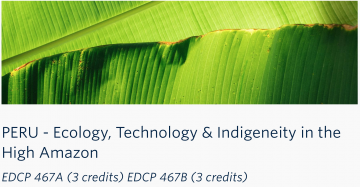 Interested in participating in a Global Seminar this summer in Peru?
If so, come to an information session and hear directly from the faculty members, Dr. Peter Cole and Dr. Pat O'Riley, teaching the courses.
A Global Seminar Adviser will also be on hand to answer any questions you may have.
To apply for this program, please visit the following link.