When: Every Wednesday, September 11 - December 11, 2019 | 11:00 am – 01:30 pm
Where: Neville Scarfe Building, Room 1007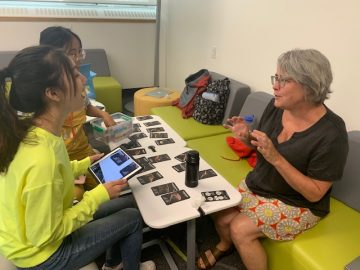 These weekly open drop-in sessions are hands-on learning opportunities to support teacher candidates in effectively planning to engage students in your own classrooms (on practicum and into the future.)
'Playshop' sessions at 12:00 – 12:30 pm each week will have a particular focus on a pedagogical principle and you will be introduced to support learning with, about and through digital technologies. Teacher candidates are welcome to drop-in for help anytime between 11:00 am – 1:30 pm.
One session per month will be specifically devoted to learning design (lesson and unit planning). Other sample topics include: Community building, Makerspace learning, Coding & Robotics, Engaging students, Group Discussion.
All Scarfe Sandbox events are super informal – bring your lunch, your homework, your friends, come learn & have fun!
Open drop- in time: 11:00 am – 1:30 pm
Location: Scarfe Room 1007
Dates: Every Wednesday from September 11 – December 11
https://scarfedigitalsandbox.teach.educ.ubc.ca