When: Wednesday, September 19, 2018 | 12:00 pm – 01:00 pm
Where: Neville Scarfe Building, Room 310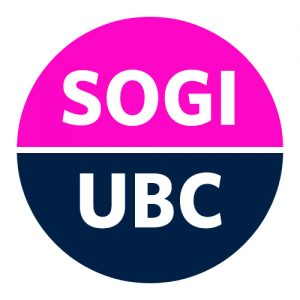 Do you want to learn more about SOGI inclusive education? Create better schools for LGBTQ+ youth and families? Connect with like-minded teacher candidates?
Come join us to eat lunch, chat, connect and discuss the latest SOGI inclusive teaching practices and resources. Together we will learn and grow to better understand and support the gender and sexual diversity of all students.
Light refreshments will be served.