When: Wednesday, February 27, 2019 | 06:00 pm – 07:30 pm
Where: Neville Scarfe Building, Room 310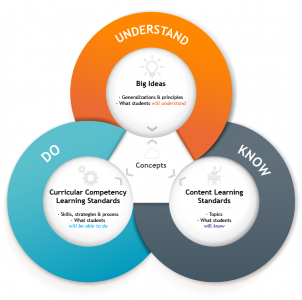 The SPED Program Area and Dorothy Lam Chair in Special Education invite you to a panel discussion about BC's New Curriculum & Exceptional Learners.
Panel Participants:
Jennifer McCrea: Assistant Deputy Minister for Learning Division
Patricia Kovacs: Coordinator Inclusive Education BC Ministry of Education
Vince White: President Elect, BC CASE Director of Instruction-Learning Services, SD44
Karen McDonald  & Briana Adams: Resource/Classroom Teacher Partnership James Whiteside Elementary(Richmond)
Panelists will focus on BC's new curriculum – how well it supports inclusion and how well its core competencies align with the needs of exceptional learners. There will be opportunities for dialogue and light refreshments will be served.
All SPED graduate students are welcome!