When: Thursday, December 6, 2018 | 09:30 am – 12:00 pm
Where: Lecture Theatre Room 102, Michael Smith Laboratories, 2185 East Mall, University of British Columbia (UBC), Vancouver, BC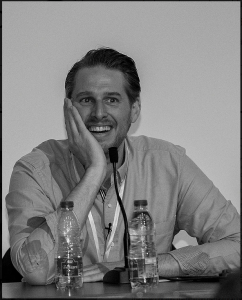 A Public Talk with Dr. Gregoire Borst
Professor at the University Paris Descartes and Institut Universitaire de France (IUF) Adjunct Director
br> br>
Presented by:
The Educational Neuroscience and Healthy Child Development Cluster
The emergence of new neuroimaging tools in the last 25 years or so has provided new insights on how the brain develops and learns in the classroom and outside of the classroom. Because these tools are non-invasive, they can be used in longitudinal studies to discover the effect at the brain level of different types of pedagogical interventions and/or of cognitive and socio-emotional trainings. Taken together these new corpus of data and findings have for the most part confirmed pedagogical intuitions of teachers in their classrooms but also raise awareness on the role of high-order cognitive processes such as cognitive control and self-control on a number of fundamental school learning.
Dr. Gregoire Borst will present data on the way the brain deals with the acquisition of cultural tools (reading, math, reasoning, creativity) and on the role of these high-order processes in this acquisition. He will also present projects developed in his lab to foster a dialog between the lab and the classroom which allows for (a) to disseminate knowledge regarding the learning brain to the teachers, the students and the parents (by using digital technologies and social media) and (b) to develop collaborative and participative research to promote innovative pedagogies and evaluate their effect at a large scale.
Bio:
Dr. Gregoire Borst is a full Professor of developmental psychology and cognitive neuroscience of education at the University Paris Descartes. He is the director of the Laboratory for the study of Child Development and Education (CNRS) and a junior member of the Institut Universitaire de France. He obtained is PhD in 2004 at the University Paris South and was then a postdoctoral fellow at Harvard University from 2006 to 2010 before being hired as an associate Professor in the University Paris Descartes in 2010. He studies (a) the role of cognitive control in cognitive development and school learning in children and adolescents, (b) the neuroplasticity induced by cognitive control training and (c) the constraint of the brain on learning. He has published more than 60 scientific papers, 5 books including one for kids to explain how their brain works.
Please RSVP and direct any questions or concerns to edu.neuro@ubc.ca.