When: August 8 - October 2, 2018 | 12:00 pm – 12:30 pm
Where: Neville Scarfe Building, Room 308A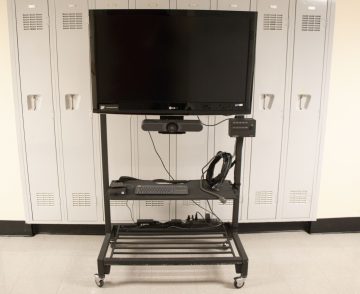 Come to this 30-minute session to find out how to use:
the new mobile unit that turns any room into a web conference room,
the upgraded web conference system in Scarfe 308A,
Pexip, the new web conference platform that will replace BlueJeans by the end of 2018.
You will learn something new whether you have extensive or very little experience with web conferencing. If you have any questions about the session, please email ets.educ@ubc.ca.
Each session is limited to 10 participants.
Time: 12:00 – 12:30
Location: Neville Scarfe Room 308A
Available Dates:
August 8
August 21
September 11
September 19
September 27
October 2