Interdisciplinary Studies, Bachelor of Kinesiology Graduating May 2017
Why did you choose to study your program?
I grew up in Kelowna and graduated from Kelowna Secondary School (KSS) where I was lucky enough to take a Grade 12 elective course called Health Science. It was essentially a pre-medicine course that covered basic anatomy, physiology, and nutrition. It was also the first course that I had taken where I found myself excited to come to class and to study the course content. I have always had a passion for sports, and with my newfound interest in anatomy and physiology, Kinesiology was the natural fit for me.
Why did you choose UBC?
While most of the people I knew applied to UBC-Okanagan, I really wanted to move out so that I could live on my own and enjoy living somewhere outside of Kelowna. I was born in Burnaby and had been to Vancouver many times to visit relatives when I was growing up, so I had a taste of what it would be like to live there. It was also the home of my Vancouver Canucks.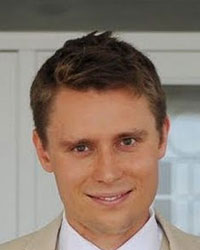 Connect on social media: