When: Thursday, April 19, 2018 | 6:30 p.m. – 9:00 p.m.
Where: Robert H. Lee Alumni Centre, 6163 University Boulevard
Join President Santa J. Ono for UBC Connects, a new public lecture series featuring the world's most esteemed thought leaders. In an age of fake news, social isolation and spiritual apathy, UBC connects the dots — and people — to shed light on the world's most pressing issues.
---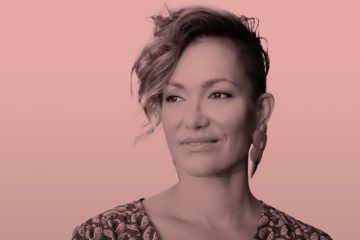 Featured Talk
Waneek Horn-Miller
The Wisdom of Reconciliation: A roadmap for multiculturalism
Tickets
Tickets available March 9, 2018
General Admission & Alumni: $10
Includes reception
Limited free seating for UBC students (ID required)
About the Talk:
During her work for the National Inquiry into Missing and Murdered Indigenous Women and Girls, Waneek Horn-Miller came to understand that if we are to embrace the true spirit of Indigenous reconciliation, we need to make it a way of life-a cornerstone of how we proceed as a multicultural society, and not a mere destination to be gained and forgotten.
In this important talk, the Kanien'kehá:ka (Mohawk) mother, activist, Olympian, and entrepreneur makes the case for fostering a collective culture of listening and dialogue; for extending empathy to those with different outlooks and not shying away from debate; and for applying solutions-based thinking rooted in shared aspirations.
She unpacks the hard but necessary work ahead of us to address societal wrongs, live in harmony, and heal those who need it most-no matter who they are or where they come from.
About the Speaker:
Waneek Horn-Miller has overcome discrimination and trauma to emerge as one of North America's most inspiring activists and Olympians. From her iconic TIME cover to her key role in the National Inquiry into Missing and Murder Indigenous Women and Girls, she empowers communities to overcome adversity, and helps turn reconciliation-justice, healing, and dialogue-into a cornerstone of our national institutions. Her public life began in 1990 at age 14 during the Oka Crisis, when she protested the planned development of condos and a golf course on traditional Kanien'kehá:ka (Mohawk) lands and burial grounds near Montreal. After nearly 80 days of stand-off with the RCMP and armed forces, she was stabbed in the chest by a Canadian soldier wielding a bayonet. The image of her wounded, holding her young sister, was shared across national media-and further galvanized Canadians to better understand, and care about, Indigenous issues. This near-death experience marked a turning point in her life, and she went on to become the first Mohawk woman to compete in the Olympic games (water polo), co-captaining Team Canada in Sydney in 2000.
This series is made possible with the generous support of the R & J Stern Family Foundation