January 7, 2020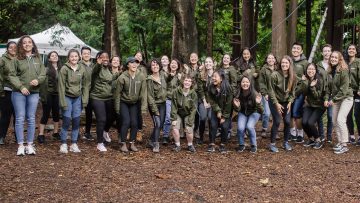 Applications are now open for UBC undergraduate and graduate students to join the Fall 2020 cohort of the Sustainability Ambassadors Program.
Bring your ideas for human and environmental wellbeing to life, develop your leadership skills and inspire the UBC community to create positive and meaningful change, while building your network and connections with other student leaders through the Sustainability Ambassadors Program.
Working as part of a team with the Manager, Sustainability Student Engagement, Sustainability Ambassadors deliver sustainability programming to students on UBC's Vancouver campus, and network with student groups to promote sustainability education.  Apply by February 10 at sustain.ubc.ca/ambassadors.