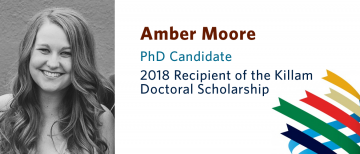 UBC G+PS
By:
November 27, 2018
How can we use literature as a vehicle for having tough conversations? Amber Moore, a PhD candidate in the Faculty of Education, is researching how to help teachers teach trauma literature to adolescent learners. She is a recipient of the 2018 Killam Doctoral Scholarship.
Learn more about the reward here.
Watch the full video here:
Link to full text.