April 1, 2020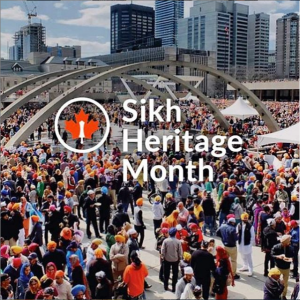 Happy Sikh Heritage Month!
The month of April marks the Sikh Heritage Month. UBC Faculty of Education and Development and Alumni Engagement team wants to take this moment to thank the community for stepping up and offering support in these unprecedented times.
Our Development and Alumni Engagement team draws philanthropic inspiration from Sikhism that has been slowly incorporating in a broader perspective of Canadian social causes. Attached to every Gurudwara (Sikh Temple) is a free communal kitchen called 'langar' where the idea of giving and service to the community is emphasized by providing free meals to anyone and everyone. Sikhs in Canada have expanded the idea of langar and have delivered free supplies to people facing economic uncertainty due to COVID-19 showing how benevolent the community is.
We would like to share a very beautiful message from Sikh Heritage Month Foundation
"We must draw on the Sikh spirit of Chardi Kala; to remain in high spirits no matter what we are facing, in the weeks and months ahead. At this time, it's our responsibility to act in the best interest of everyone around us and enact the idea of Sarbhat Da Bhalla (wellness of all humankind). We hope that each of you is doing your part, not only to protect yourselves, but to protect the health and well-being of everyone around you. Seva (selfless service) is needed most in times like this."
We encourage you to read more about Sikh Heritage in Canada and draw inspiration from spirits of Sikhism.