May 25, 2020 | Written by: Ashley Moore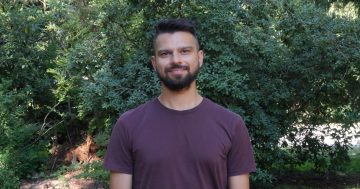 I was born in the UK, but after finishing my undergraduate degree, I've been able to realise my dream of living and working in other countries. I've worked as a teacher and researcher in France, Japan, and now here in Canada. I spent the longest time—10 years—in Japan, where I developed my research interest into the ways that identity, emotion and social structures interact to shape the lives of plurilingual people.
A great deal of my work to date has explored the relevance of queer people, identities and concerns to language education. I've explored the links between sexual identity and language learning motivation; taken a critical look at the learning needs of queer students; studied how students make decisions about how to manage queer facets of their identity in language classrooms; and developed a taxonomy of different forms of representational heteronormativity in teaching materials.
I was honoured to be one of this year's recipients of the Joseph Katz Memorial Scholarship, awarded to students studying in the area of multicultural and minority education who have made substantial contributions to the fields of anti-oppressive education and education for diversity.
One of the great dilemmas for emerging education researchers today is how to secure a stable career—which often depends on publishing in high-tier, paywalled journals—while also finding ways to mobilise our work and put in in the hands of people who can really make a difference: teachers!
Teachers often don't have access to academic journals, let alone the time needed to sit down and read a research article. One solution is to share our work through podcasts and the Joseph Katz Memorial Scholarship has helped me to buy the equipment I need to start making them! I'm still getting started, but my aim is to create a standalone series exploring ten things all language educators can do to challenge heteronormativity and support queer inclusivity in their classrooms.
Doing work on anti-oppressive education and education for diversity can be challenging. Not everyone realises the relevance of queer issues to their teaching. Though progress is being made, especially here in BC, that progress is uneven globally. In fact, there are many governments around the world, such as in the United States and Uganda, that are actually tearing up hard-won protections and introducing new oppressive laws. Our work is far from over. The donors who support awards like the Joseph Katz Memorial Scholarship don't just provide us with vital funds to keep doing our work—it's also an act of recognition that tells us, "We see you. The work is important and there's lots more to do. Keep going."