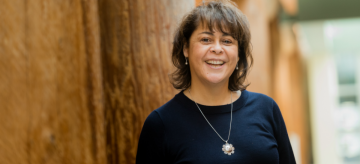 Georgia Straight
By: Charlie Smith
November 14th, 2018
Many British Columbians don't realize that there are more than 70,000 Indigenous students in the province's K-12 public-school system. That's about 13 percent.
Yet only about two percent of B.C.'s approximately 42,000 certified public-school teachers are Indigenous, according to UBC's associate dean for Indigenous education, Jan Hare.
This has created a pressing need for Indigenous teachers and culturally grounded educators.
Read the full article
here
.