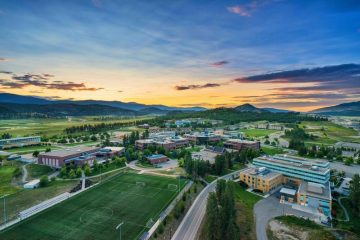 Ubyssey
By: Kai Yang
May 4, 2018
At the April 18 Senate meeting, UBC's two faculties of education voted to merge into one cross-campus faculty of education in order to optimize infrastructure and increase connections between the Vancouver and Okanagan campuses.
Pending approval from the Board of Governors, the merger will create a School of Education, with its own budget and organizational structure on the Okanagan campus. The school will be part of the faculty of education, similar to how UBC Vancouver's School of Kinesiology is part of the faculty of education.
Dr. Blye Frank, UBC Vancouver's dean of education, said the merger aims to "establish a closer relationship between UBC's two campuses." He hopes "the merger will offer teachers a wider range of professional development opportunities to increase their knowledge and skill sets."
Link to full text.
Story via UBC News.