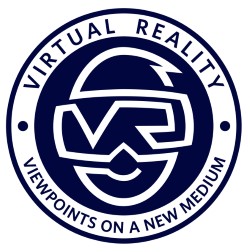 By Kyle Stooshnov
The journey begins in the snowy mountains surrounding the Banff Centre for Arts and Creativity at the end of March, where I just completed a five-day intensive workshop on the Viewpoints technique, an immersive way of directing actors on a stage that raises awareness of time and place variables. As my feet crunched through the icy, moonlit path between my room and the Maclab Bistro to join other workshop participants, I was convinced that Viewpoints would be an important part of the summer institute I had designed for Master of Educational Technology students, happening at UBC Point Grey campus between July 9th and 13th. As one group eloquently demonstrates in their 360º video, there is a definite sweet spot or a space between VR and Viewpoints. Five days for graduate students from across Canada and a couple beyond our borders to create 360º video and explore the potential of virtual reality in their classrooms and learning spaces.
Spring turned to summer, and the summer institute team encountered many surprises and set-backs as we made preparations for the 25 grad students who would soon be on campus, in some cases for the first time in their on-line studies. Many of the surprises were pleasant and encouraging, as nearly all the guest lecturers we approached were keen to take part in the five-day course, some guests even wanting to attend other lectures and activities we had arranged. The room we had booked was in Neville Scarfe, down the hall from the Emerging Media Lab that would be a hub of virtual technology that would help grad students visualize and create their own virtual experiences. Then suddenly, the room we had booked was no longer available! We were quick to find a replacement room in neighbouring Earth and Ocean Sciences Main, a classroom in the same building as the Pacific Museum of the Earth with many of it geological curiosities making an appearance in The Red Button, one of the five 360º video projects created by the inspired and adept grad students.
By the end of June, most students had begun posting self-introductions and reading response assignments on our Canvas discussion boards, all of them expressing their excitement at the upcoming week of learning and creating. Everyone had a good grasp at the "new" medium as they discovered its history extended beyond the smartphone and Internet-ready devices and back into the primal stages of human-computer interaction (at least as far back as 1968 Sword of Damocles, and more familiar equipment designed by VPL Research in 1984). One of the students, a military instructor with the Canadian Air Force, brought to the class' attention that flight simulators had been a proto-virtual reality whose history could be traced back to the First World War. Our evolving and expanding definition of virtual reality allowed us to consider assumptions about technology which began to include drama and the history of theatre, a place I had hoped we would get to when I was at the start of this journey in Banff, learning about the Viewpoints.
Due to the tight schedule and technical lessons needed for all five teams to create a 360º video narrative, we could only have four of the nine Viewpoints shaping our instruction. Ironically, none of the "time" Viewpoints (tempo, duration, repetition) fit the schedule, with the exception of kinaesthetic response that was renamed interaction for the purposes of this course. The "space" Viewpoints (spatial relationship, topography, architecture) were the focus of each day's lesson, as well as interaction, that were supported by guest lecturers: Juliana Loh got the class off to good start on Monday relating the story each group wanted to tell to the space provided ( a good place to be within walking distance to classroom), followed by Dr. Michael Marker on Tuesday with a topographical understanding "the Reality of Place" lecture. Three guests on Wednesday readied students for production by focusing on interaction: from outside-in with Michele Knight, inside-out with Meehae Song, and a focus on the eye-brain connection with Stoo Sepp. A production checklist was also presented by Kirk Karasin and Chris Spencer on Wednesday, and then editing 360º video on Thursday was led by Eric Lee. Dr. Sandrine Han finished off the lecture series with an architecturally-themed Third Culture in Virtual Worlds lecture.
Sharon Hu, an instructional designer instrumental to the success of this summer institute, was on-hand throughout the five-days to share with the MET students how technology could be brought into their classrooms and learning spaces. She and Stoo Sepp introduced the do's and dont's of VR on Day 1, and the class returned to the Emerging Media Lab with her on Day 4 to learn how Facebook Spaces has potential to share virtual moments among fb friends. On Friday, the day of our student showcase, Sharon had arranged a panel of experts to give students the sense of where virtual technologies will go in the near future. From high school teachers to the executive directors of UBC Studios, the message that emerged in the panel discussion was that technology needs to find its way into the hands of learners for the tools to be used for educational and artistic expression. Friday afternoon included some free time in Facebook Spaces and a chance to participate in the Emerging Media Community of Practice Speaker Series, including a return of Stoo Sepp.
Friday evening and the class had moved on to Thea's Lounge where the Student Showcase Gala was about to begin. A far cry from the Banff Centre Maclab (over 900 km, as the crow flies), Thea Koerner Lounge sits at northwest edge of the Point Grey campus. In a way, it was a simulated return to where this story began, a celebration of five intense days of learning and sharing. Amid the lectures and emerging media activities, the amazing MET students in their teams of five found time to create a story, shoot in 360º video and edit on laptops, each of them exploring and expressing a point of view into virtual reality. It was their time to shine as each group presented guests an opportunity to step up and try their virtual experiences. It was more than a dream-come-true moment, seeing the video and students sharing their creations, it is a journey I can instantly recall by watching each wonder-filled video on the playlist.
Thank you to everyone involved for bringing VR Viewpoints home to UBC.
Our #educ490v96a class photo. Apologies for the poor choice of white balance! –