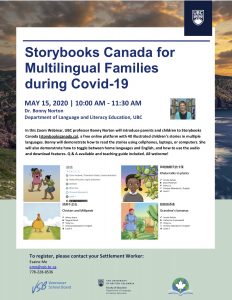 Updated on 2020/05/07
On May 15, Dr. Bonny Norton (LLED) is giving a Webinar for the Vancouver School Board on: Storybooks Canada for Multilingual Families during Covid-19.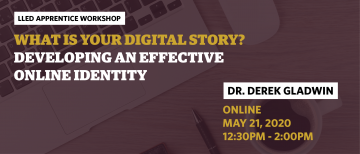 Updated on 2020/05/01
What is your current digital story and how might you rewrite it to reflect your professional goals as a graduate student in education?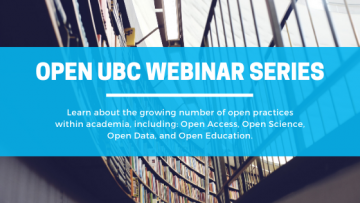 Updated on 2020/05/01
Interested in learning about workflows and processes to make your open education, open data, or open science project a success? Register for a webinar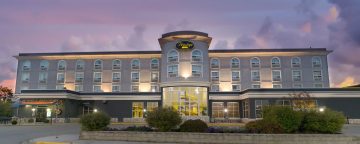 Updated on 2020/04/14
**POSTPONED** – Dean Blye Frank is pleased to invite you to a Faculty of Education Alumni and Friends Reception at the Prestige Treasure Cove Hotel.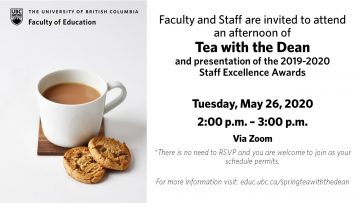 Updated on 2020/05/22
Tuesday, May 26, 2020 | 2:00 pm – 3:00 pm – Faculty and Staff are invited to attend an afternoon of Tea with the Dean and presentation of the 2019-2020 Staff Excellence Awards.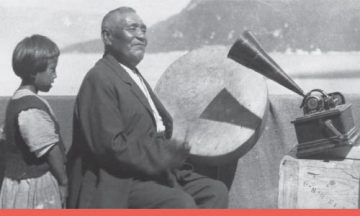 Updated on 2017/02/24
Dr. Margery Fee will outline the history of Indigenous texts in the Canadian northwest in this 3-part Green College lecture series.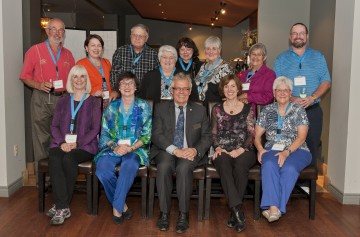 Updated on 2014/06/19
Thank you to the Prince George UBC Faculty of Education alumni community for joining our alumni social on Thursday, May 8th.