Updated on 2019/11/01
Postdoc Research Day is a full day of interdisciplinary talks followed by dinner and reception. Everyone is welcome to attend.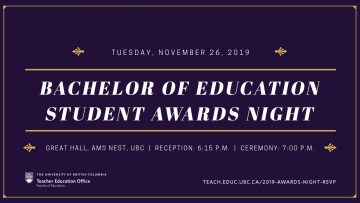 Updated on 2019/10/24
The 2019 Bachelor of Education Student Awards Night is on Tuesday, November 26 at the Great Hall, AMS Student Nest, 6133 University Blvd.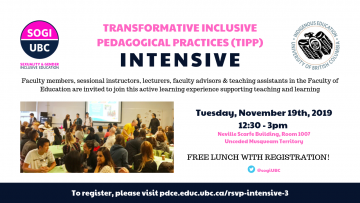 Updated on 2019/10/30
Classroom scenarios will be depicted as springboards for discussion, analysis and exploration of transformative, inclusive pedagogical approaches.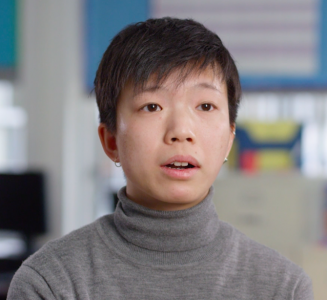 Updated on 2019/10/17
Meet a range of gender diverse folks who will share their stories and tips so we can understand and plan for a truly inclusive learning environment.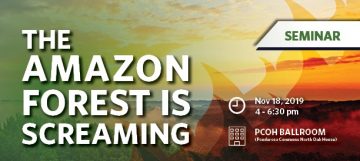 Updated on 2019/10/16
The Amazon Forest is Screaming – Seminar
Nov 18, 2019
4 – 6:30 pm
PCOH BALLROOM
Updated on 2019/10/10
ShunFu Hu and Xuejun Ryan Ji, ECPS MERM area PhD students are presenting the Introduction to Structured Query Language (SQL) Workshop on October 16th.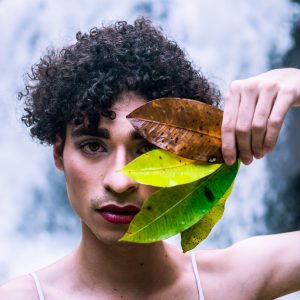 Updated on 2019/10/07
This diverse and accomplished panel will share their stories, passion and work around celebrating diverse identities.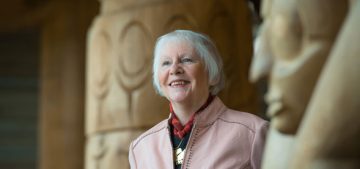 Updated on 2019/11/01
Please join us to celebrate Professor Emerita Dr. Thelma Cook BEd' 58, on receiving the 2019 Faculty of Education Alumni Builder Award. Dr. Cook is receiving this year's award for her persistent efforts to make studying at UBC more accessible for Indigenous students and her strong commitment to the Faculty of Education.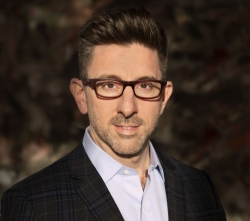 Updated on 2019/10/02
Join us on October 28th for our next HELP Talks. This month's presentation is focused on educating emotional intelligence for school-aged children.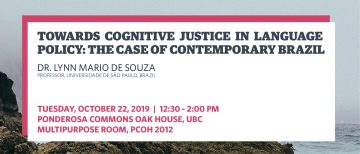 Updated on 2019/10/02
Please join us for this public talk by Dr. Lynn Mario T. Menezes de Souza, Professor of Language Education at the Univ of Sao Paolo, Brazil.