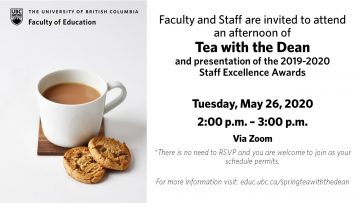 Tuesday, May 26, 2020 | 2:00 pm – 3:00 pm – Faculty and Staff are invited to attend an afternoon of Tea with the Dean and presentation of the 2019-2020 Staff Excellence Awards.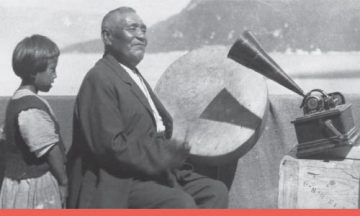 Dr. Margery Fee will outline the history of Indigenous texts in the Canadian northwest in this 3-part Green College lecture series.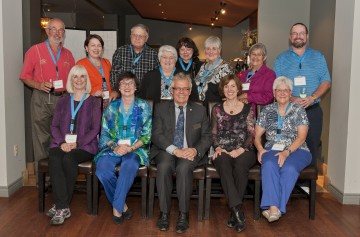 Thank you to the Prince George UBC Faculty of Education alumni community for joining our alumni social on Thursday, May 8th.