What's happening in the Faculty of Education
Learn the latest news and announcements related to our research, faculty, students and alumni, recent highlights in the media, and upcoming events.
events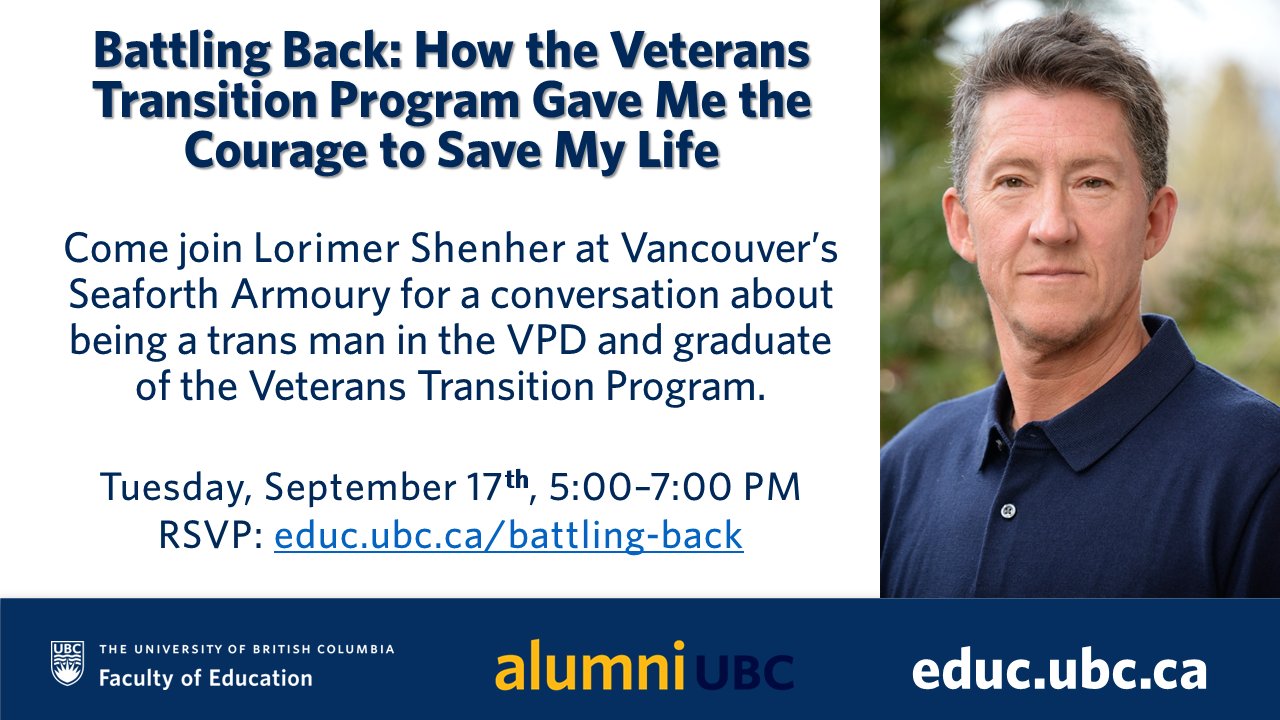 Come hear Lorimer Shenher speak on his experience as a trans man in the VPD and graduate of the Faculty of Educatin Veterans Transition Program.
news
This recall involves desktop sit-stand office workstations, sold under the brand names: Adas Elevo Sit-to-Stand Desktop, Workrite Ergonomics Solace...
events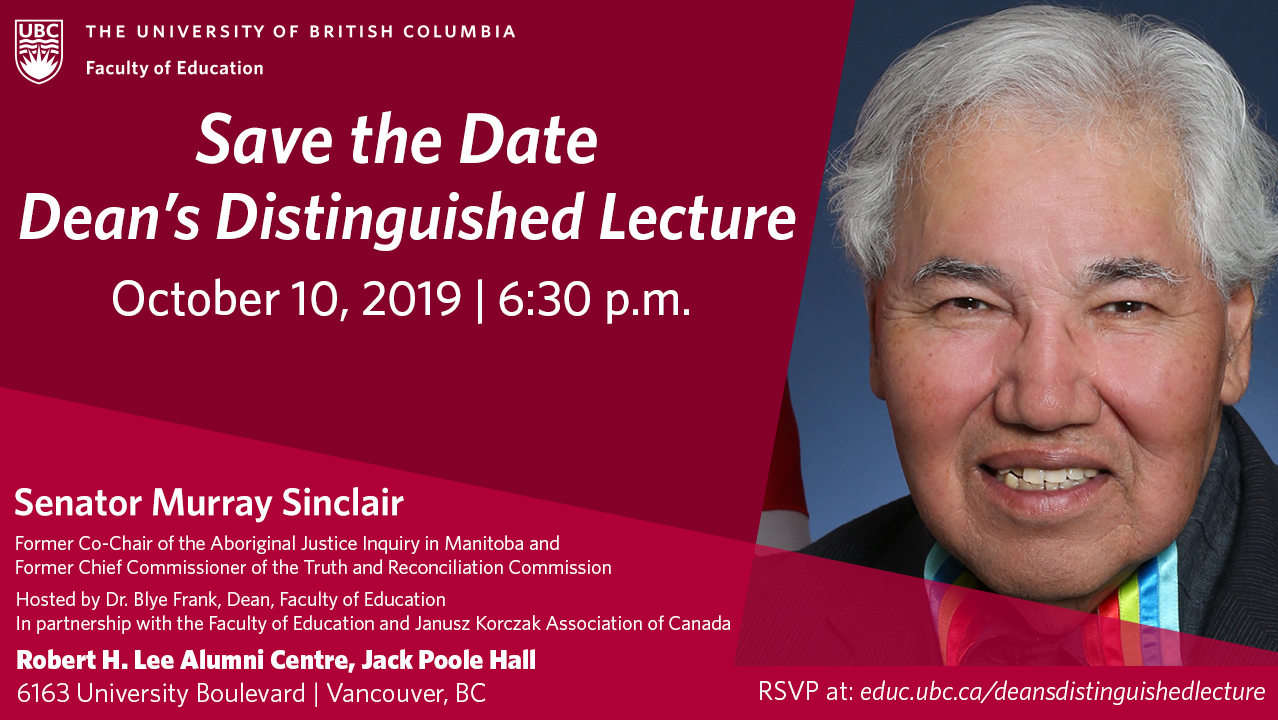 The Faculty of Education and the Janusz Korczak Association of Canada are pleased to announce the Dean's Distinguished Lecture.
events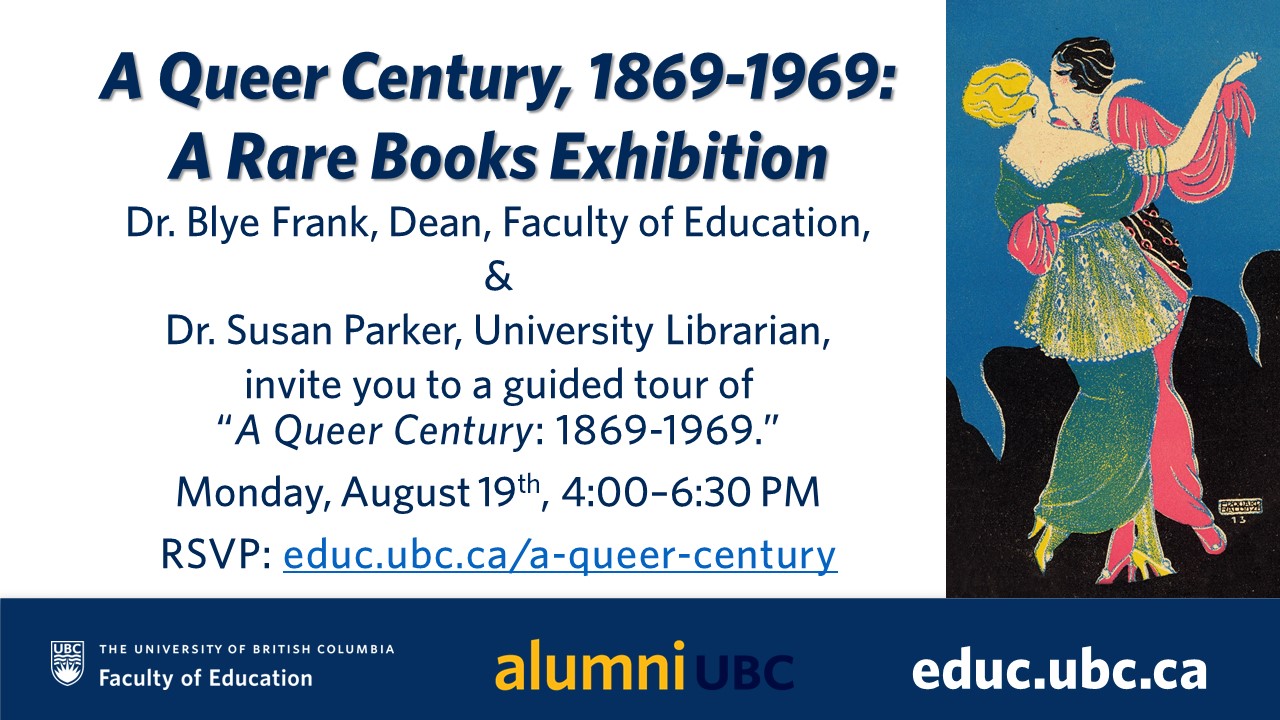 A Queer Century, 1869-1969: A Rare Books Exhibition. Please join us on August 19th in UBC's Irving K. Barber Learning Centre
events
The CTLT Summer Institute provides free professional development workshops for new instructors and teaching assistants.
news
Funds to support the research community's development, adoption and dissemination of research data management standards, practices, tools and skills.
news
Funds to support research that inform the impacts of online disinformation in Canada in order to better inform programs and policies
events
Join Dean Blye Frank for an afternoon to catch up with peers, enjoy light refreshments, and discuss ongoing items across the department
events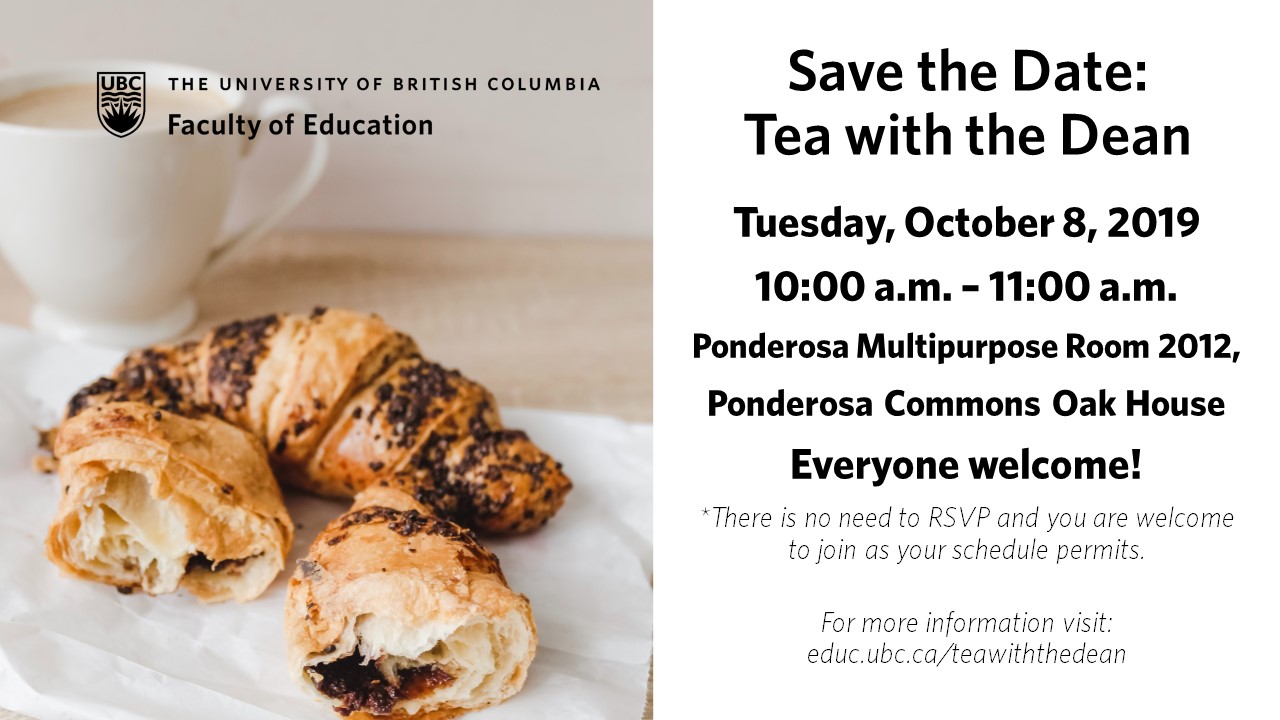 Join Dean Blye Frank for tea, coffee, light refreshments and conversation. All are welcome!
events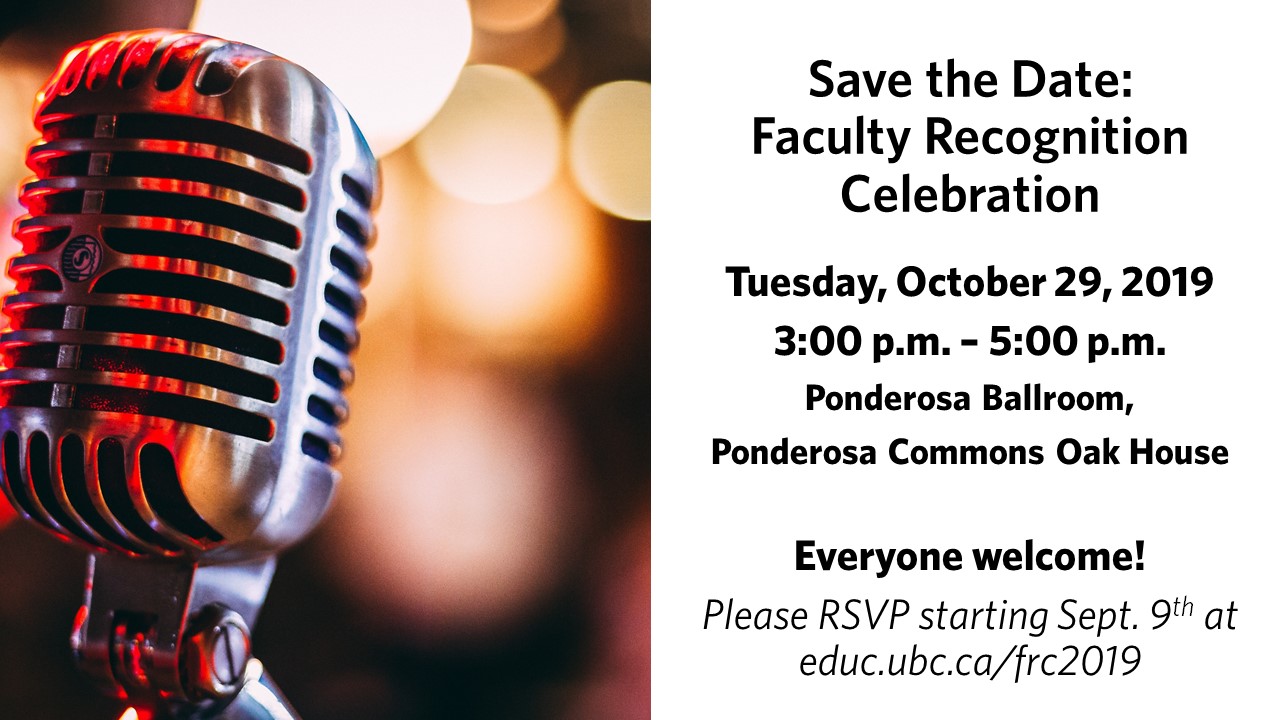 Join Dean Blye Frank, of the Faculty of Education in recognizing faculty members who have received awards for Teaching, Service or Research last year.
---