What's happening in the Faculty of Education
Learn the latest news and announcements related to our research, faculty, students and alumni, recent highlights in the media, and upcoming events.
events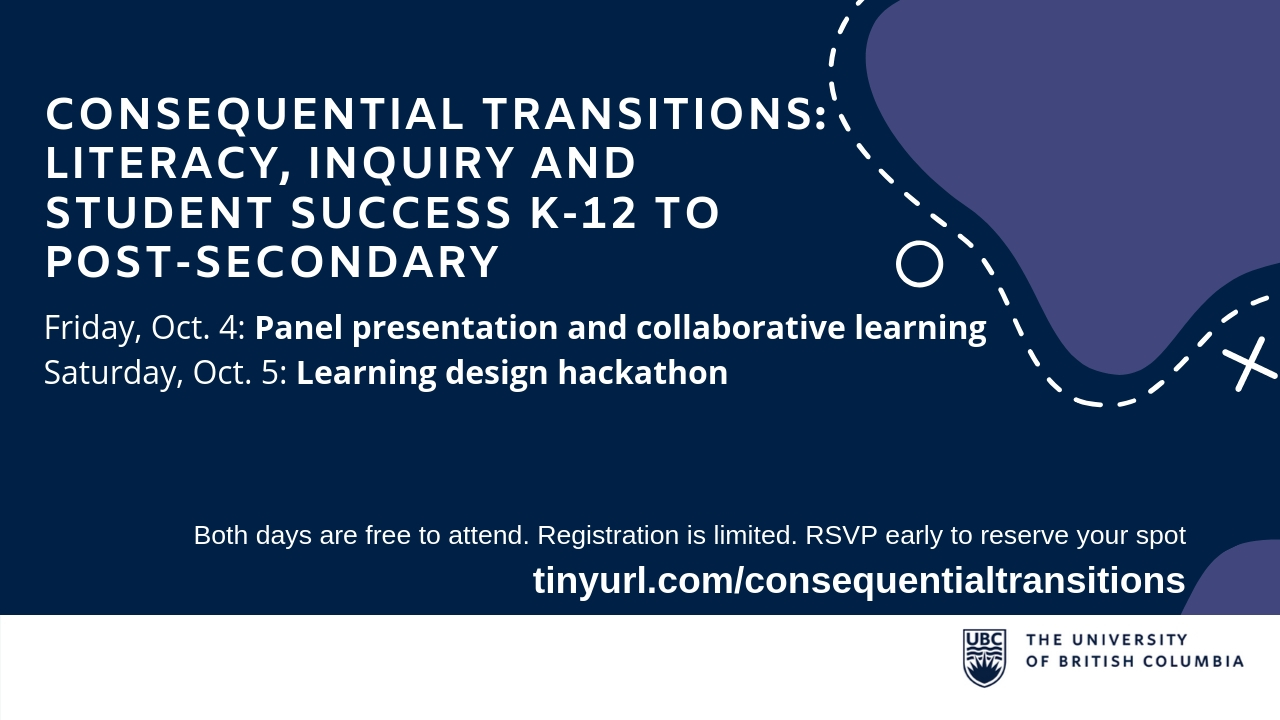 Join UBC students and faculty to discuss what secondary students need to know to be successful in the post-secondary environment.
news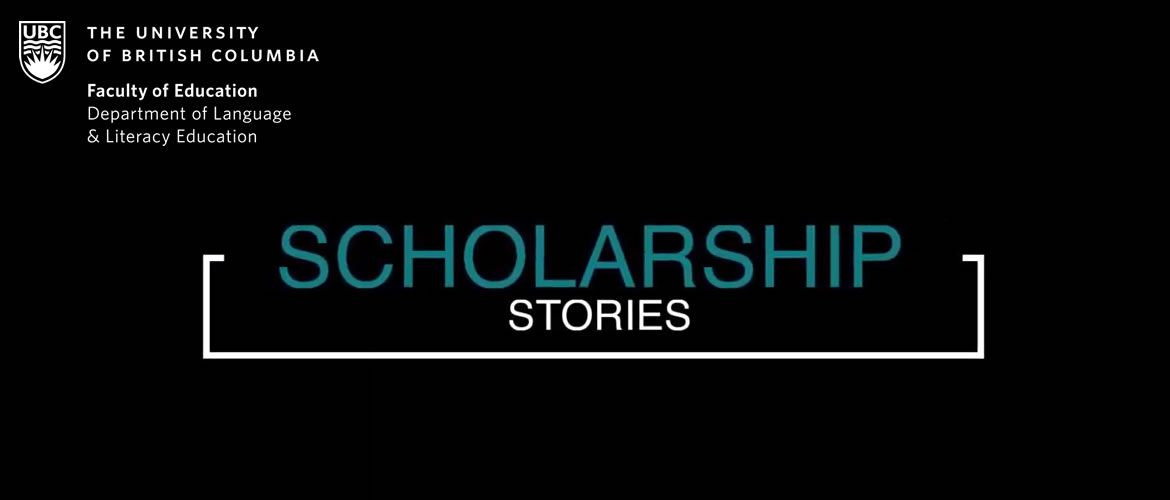 For the 4th episode of the Scholarship Stories, we invited Dr. Patricia (Patsy) Duff, Associate Dean, Research, and Professor in LLED.
events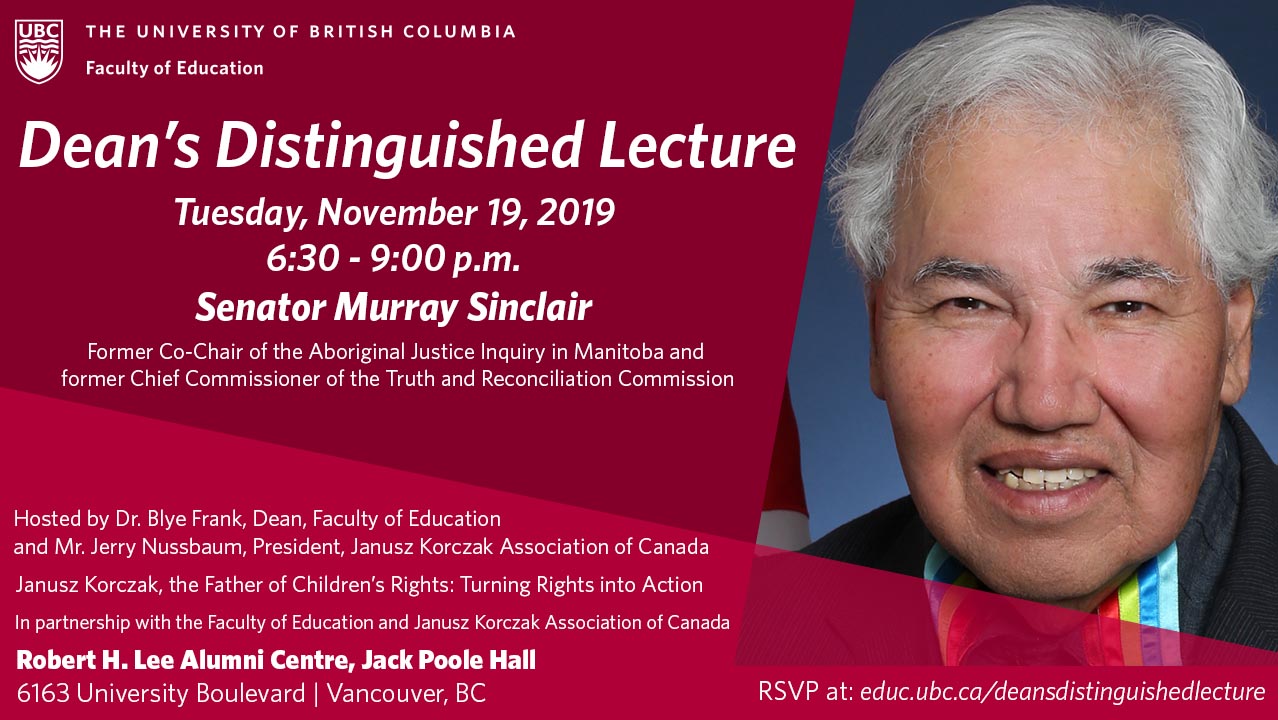 The Faculty of Education and the Janusz Korczak Association of Canada are pleased to announce the Dean's Distinguished Lecture.
events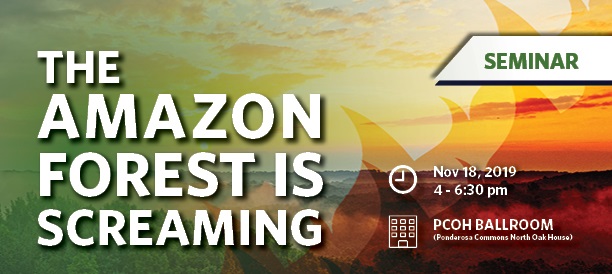 The Amazon Forest is Screaming – Seminar Nov 18, 2019 4 – 6:30 pm PCOH BALLROOM
alumni-events events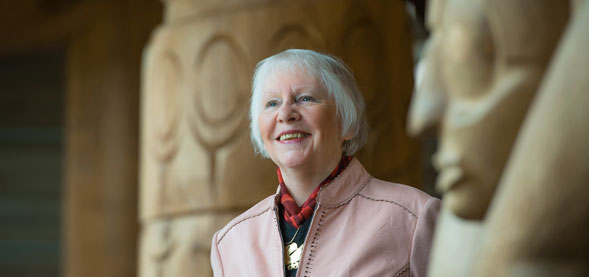 Please join us to celebrate Professor Emerita Dr. Thelma Cook BEd' 58, on receiving the 2019 Faculty of Education Alumni Builder Award. Dr. Cook is receiving this year's award for her persistent efforts to make studying at UBC more accessible for Indigenous students and her strong commitment to the Faculty of Education.
events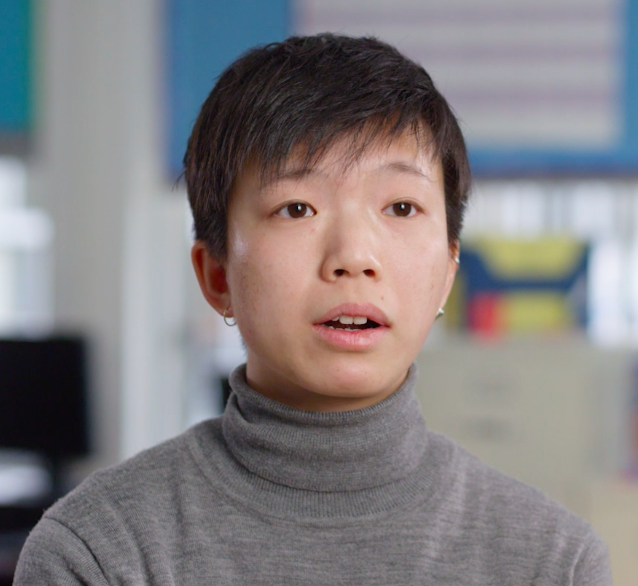 Meet a range of gender diverse folks who will share their stories and tips so we can understand and plan for a truly inclusive learning environment.
events
ShunFu Hu and Xuejun Ryan Ji, ECPS MERM area PhD students are presenting the Introduction to Structured Query Language (SQL) Workshop on October 16th.
news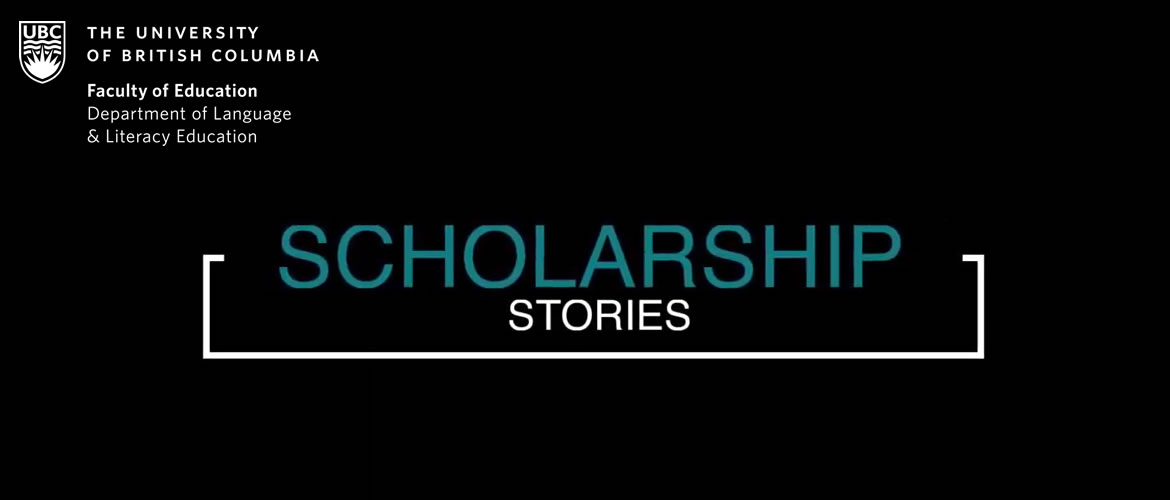 For the next Scholarship Stories video interview, we sit down with Dr. Anthony Paré, Professor and previous Head of LLED.
Please join us for this public talk by Dr. Salim Abu Rabia, Professor at the University of Haifa, Israel. Everyone is welcome, no need to RSVP.